ting
A fully
integrated
agency
Mumbai, Chennai
& London
Bengaluru | Lucknow | Kochi | Hyderabad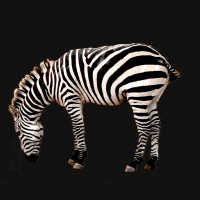 Integrated Marketing Agency of the year
5 aFaqs awards - 1 Gold, 2 Silver, 2 Bronze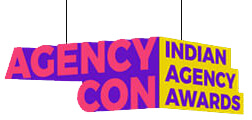 No resources? No experience? No clients? No portfolio? No problem!
Chennai: A hot summer day, a flat tyre and a long chat was the lethal concoction that killed our jobs and mothered TING! Two offices: one in Chennai and the other one in Mumbai, our laptops, and the friendship and faith we had built in MICA is the foundation of our passion, our work, our agency; TING.
Ten years later, we can say that the journey has been nothing but phenomenal. What started out as an Advertising agency soon, became a space where we worked on anything that involved design (including ads, of course). Hence, websites, e-commerce portals, apps, displays, and augmented reality, all seem to have found a space in TING!
We soon evolved within the digital space and ventured into social media marketing and our taste of the digital world has been quite rewarding so far!
house of tingdom
On February 18th, we fell in love with our new home, right in the heart of Fort, Mumbai. Come say hello and while you're at it, put us up on your Instagram, 'cos why not?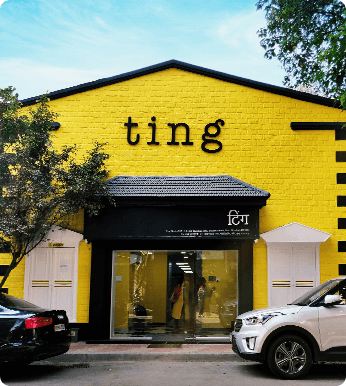 Some tings we do…
we' ve
got goss!
Ting becomes Amazon's Prime target
More retail can now officially have more of Ting
'Nailed' it! Ting bags the social media mandate for O.P.I.
We've got Amazon on fire. It's lit.
'Cos baazi 'Ishq' ki thi. Tinging on 104.8 now.
Just one word. Reliance Jio. Yes one word. Ting.
You know that flying high feels? Well, well - KLM and Air France have given us their boarding pass.
As if the Sun group didn't have enough yellow, they hired some more.
United we stand with the Colours of Benetton
Jhakaaaaas website for Anil Kapoor Films (AKFC), done in 1, 2 ka 4 style!
Web and digital mandate for Avendus Capital 'acquired'
Galein mey kharaash? Not really, we got Cofsils.
Pune plays kabaddi with Ting riding the Paltans!
Galein mey kharaash? Not really, we got Cofsils.
Now spoiling your daily cuppa chai with Oxfam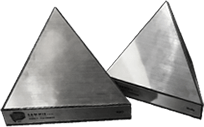 This one's for you,
our future clients,
'Cos if we didn't win
any, how would we
start our introduction
with "Award winning
agency...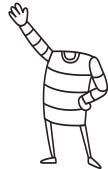 about us
#CeoRambles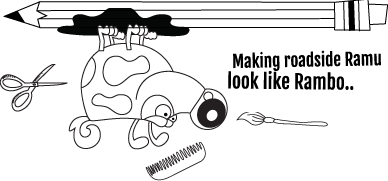 If you asked us 5 years ago, to tell you a lil bit about us – it would sound something like this:
TING is our flesh and blood. It's everything we do. Be it from solving ones identity crisis or going digitally mad… we think we cover it all. So throw us a challenge, even if your pet dog needs an urgent makeover, we are up for it.
But since classy is the new quirky, our answer now sounds somewhat like this:
For now, we are a fully integrated digital and creative agency with a few gold medalists and an MBA leading a team of 250+ offering core services like digital marketing, website design and development, branding, ATL, BTL, videography and more.
the ones responsible for selling things you don't want to buy
what we do
#EatLaughFaff
besides that,we indulge in

360° Integrated Solutions
Creative Solutions
Branding
Packaging
Creative Communication
ATL, BTL
Employer Branding
Website & Technology Solutions
Design & Development
Ecommerce Solutions
Digital Marketing Solutions
Social Media Management (Content & Marketing)
Online Advertising & Media Buying
SEO
Amazon Marketing
Associated Digital Services
Influencer Marketing
Performance Marketing

Photography & Video Solution

we warned you
we were random!
So, we meet again, butter!
Let's take a moment
to thank our dear clients
clients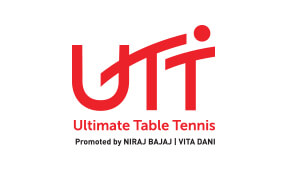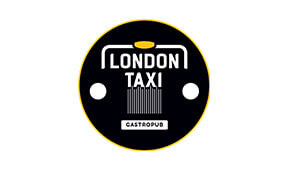 ting classifieds
#AllWork #AllPlay #JackWho?

contact us

#ReachOut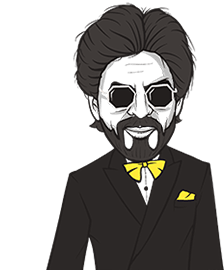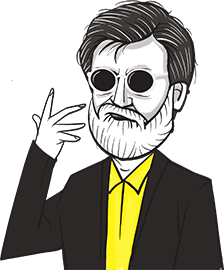 celebrating 11 years of ting